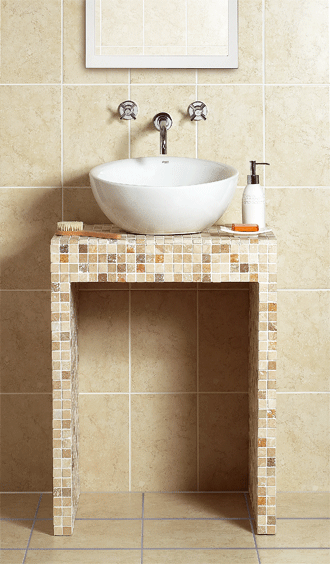 Five series of matching walls and floors in the 200x300cm (8x12") and 300x300mm (12x12") sizes. Trim and coordinating borders complete the package.
Marble Stone
A subtle marble effect using cool tones of grey or warm tones of beige.The random decoration results in a realistic marble, but with all of the benefits of a ceramic tile.
Sand Stone
A delicate sandstone effect using warm tones of timeless white, soft cream and everlasting beige. The random decoration results in a very natural appearance.
Bianco Carrara
Bianco Carrara ceramic tile reproduces the white background and subtle grey veining of its famous namesake - Bianco Carrara marble. It is a timeless classic that never goes out of style.