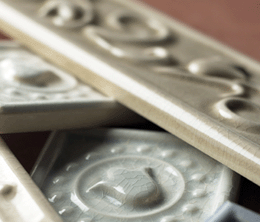 Classic
Bringing an inspired combination of soft, subtle colours and flowing, curved lines, Tulip strikes a perfect balance between simple elegant taste and a comfortable, relaxed atmosphere.
Combining classic style and flamboyant decoration, Tulip evokes a traditional air of harmony and beauty that is lighter and more refined in keeping with today's artistic sensibilities.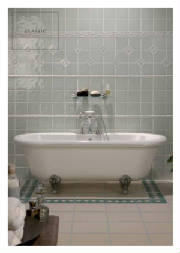 Country
Evoking the relaxed informality of rural domesticity, Swirl Berry brings a new mood of light and space, simplicity and order that epitomizes modern country ambience and is not just a look but is a way of living.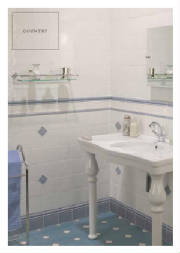 Contemporary
Reflecting the vitality, complexity and unfolding patterns of contemporary art, Circle Square offers a modern day treatment of simple geometric shapes based on abstract, industrial and functional forms.
Engaging popular ideas about comfort and familiarity, Circle Square is an accessible design offering ample scope for creativity.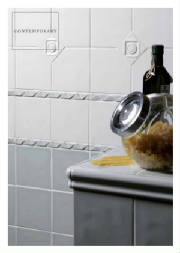 Traditional
Perfectly replicating the antiquated appearance and subtle color variations that are a characteristic part of the ageing process of many old hand-made tiles, Crackle gives an authentic look , but with the quality and consistency of modern manufacturing.
Original Colors
These flexible and timeless colors work with stone, tile and wood surfaces and can be accessorized to create different design themes.
Providing the finishing touch, a wide array of ceramic moldings and trims are available.