Kerastar
The Kerastar range of porcelain floor and cladding tiles are suitable for a wide range of applications, where color and functionality are key. The colors coordinate with Prismatics. With a typical water absorption below 0.2% Kerastar is suitable for all demanding internal and external applications, being non-combustible, color fast and frost resistant. Want to learn more about Kerastar porcelain tiles? Click
here
for more information.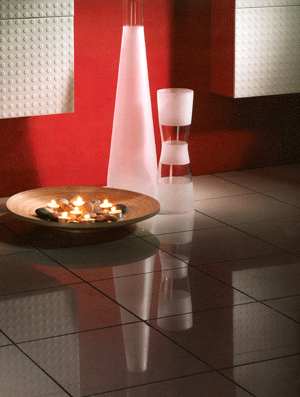 Digital Transfers
Johnson's digital transfer system is used to produce individualized photographic quality imagery on glazed ceramic tiles for use on walls, swimming pools and external cladding. The system is perfectly suited to the manufacture of bespoke ceramic tile products from individual photographic tiles to large murals comprizing thousands of ceramic tiles. Photographs, drawings , paintings, montages, sketches or computer generated imagery are all suitable media to be re-produced in ceramic tiles using this process. Want to learn more about Digital Transfers? Click
here
for further information on the subject.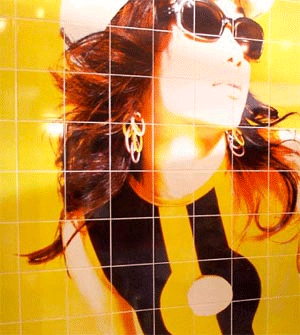 Swimming Pools
Johnson have been providing a swimming pool tile service worldwide for well over 50 years. Over the years the range has changed significantly to reflect the development in swimming pool application and design. H & R Johnson's tiles are made to the highest performance and quality standards, making them an ideal for competition pools. The company provides a complete service from the design stage through to the product specification. If you would like to learn more, click
here
.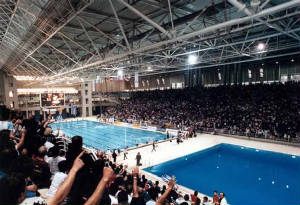 Elements
Elements is a range of tiles that draws on the natural weathered effects and colours of geological strata. The deep coarse grained volcanic rocks known as granites are replicated in the igneous collection.
Marblelux offers a palette of deep colours associated with natural stones with a dense structured and naturally varied appearance. The Metamorph range of fine veined polished un-glazed porcelain tiles have the appearance of natural marbles and travertines. Unbanstone is a series of colours and effects in natural and semi-polished (lapato) finishes.
Inspired by the naturally deposited sedimentary rocks, the Sediments collection contains a variety of naturally eroded structures created by the earth's natural elements and processes. To view the entire Elements range, click
here
.